Tag Archives: google
After a recent tweet from Interior Minister Rehman Malik on Friday saying that YouTube would be unblocked and unbanned in Pakistan within the next 24 hours, The PTA has ordered all Internet Service Providers (ISPs) and IT companies to unblock Youtube immediately.
---
Chairman Pakistan Telecommunications Authority (PTA) Farooq Awan has stated that the popular video sharing website Youtube will be unblocked and back in service to the entire nation of Pakistan in the upcoming 15-20 days.
---
Google, a name probably known to everyone, surely at-least everyone familiar with internet knows. Still the people who know Google might know they're Big, But not really know exactly How big Google really is?
---
---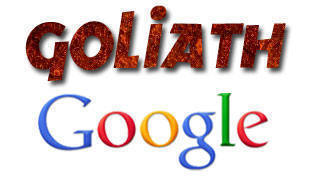 Ok. We get it. Google is huge. Massive. Gargantuan. All of the above. Think about the painstaking process of finding anything on the World Wide Web back in the late 90s before "Google" became a verb synonymous with search. We had to askjeeves, whoever he was, and cross our fingers at the chance getting something […]
---
Google has just launched a new feature for the most widely used search engine online, the feature is called 'Instant', or 'Google Instant', the idea behind it is pretty simple and straight-forward to understand, While you are typing you will see your search results on-the-fly.
---
The search engine giant Google has recently launched a new service Gmail Voice. which allows the ability to let Gmail users Call others from within their Gmail Account. No need to setup a phone connection or any other technical mumbo-jumbo.
---
App Inventor is the easiest way to create apps for your phone! App Inventor is built on the idea that you do not need to be a developer to build great mobile applications. Instead of code, App Inventor allows you to visually design applications and use blocks to specify application logic.
---
---
Earn revenue on your parked pages with Google AdSense for Domains AdSense for domains allows publishers with undeveloped domains to help users by providing relevant information including ads, links and search results. With AdSense for domains, users can find relevant information rather than see empty pages or "page not found" errors. To ensure positive user […]