Tag Archives: computer
Microsoft Windows XP has a Windows Registry Editor (regedit.exe) – Which i am sure most of you are aware about?
This registry editor is quite useful in many cases, specially if you ever want to enable or disable certain features on your windows or delete unnecessary entries manually. (Which i sometimes prefer).
---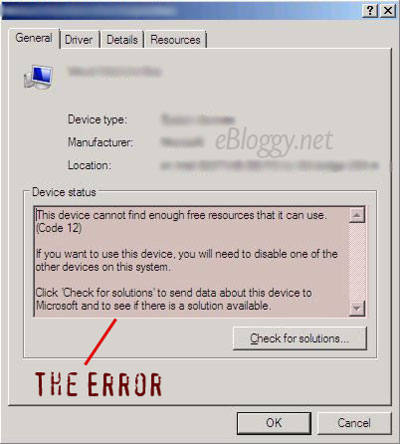 Hardware Error – Device Cannot Find Enough Free Resources (Code 21) Last night after checking my emails, i was browsing Youtube looking at some Hardware Reviews and also Sony PlayStation 3 games, I put my headphones to listen to what the guys were talking about in the video and noticed there is no sound coming! […]
---
This post will help you solve your windows explorer tool options missing problem or windows registry (regedit.exe) being disabled in Microsoft Windows XP. Read further to see the simple step by step instructions to resolve these issues.