Tag Archives: microsoft
Microsoft Pakistan today announced the re-launch of the Hardware devices. Premium quality, durability and warranty, all that is needed by the home computer users to be hassle free.
---
It's Official now, Microsoft's Windows Live Spaces (or MSN Spaces) are partnering up with the guys at Wordpress.com to upgrade and migrate more than 30M bloggers. That basically means now Wordpress.com is going to be the default platform for every Windows Live Space user.
---
Running Apache Web Server and Skype together in Windows 7 causes a conflict between the two programs.
---
This little trick will allow you to switch your opened programs, pictures, etc, etc.. in 3D!
---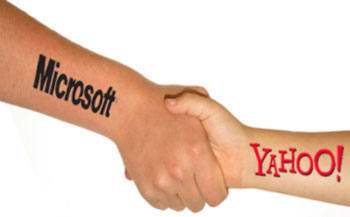 Breaking News! The rumor has been going on for long enough, and now finally i am proud to say that Yahoo! has rejected Microsoft offer of 44.6 Billion USD (sorry previously i stated this amount a bit higher). According to the rumor some officials at Yahoo! said that will not be giving Yahoo! to Microsoft […]
---
If you haven't already heard, Microsoft is planning to acquire Yahoo! one of the most popular website and search engine on the web, after Google. Microsoft recently offered Yahoo! about 60 Million Dollars! It seems Yahoo! has a tough time making a decision.. The internet won't ever be the same as we see it today. […]
---
I just started browsing through some cool sites and blogs i was looking for Wordpress plugins to add to this blog to make it more enjoyable, I've added some which i saw were cool enough – But while i was browsing through all those sites, i came up to a site where there was a big discussion regarding Microsoft Internet Explorer – vs – Mozilla Firefox the person who started the discussion was actually offering a plugin for Wordpress which was some way related to Firefox to claim that it isn't good enough!